New season, new slides. Some from the southern hemisphere, others from the archives but popping up as a reminder.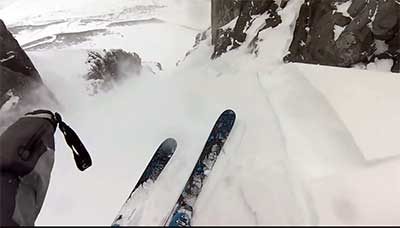 Raimundo de Andraca, Sebastián Reyes & Borja Mir: Avalancha Zona central, July 12th in Chile
Henry Tof, ski cut @ Helbronner Petit Flambeau
Tanner Hall and buddies setting off avalanches all over this teaser
Nick McNutt filming with TGR outruns an avalanche. I'm always hesitant to post videos where someone escapes a slide, like that would be a totally normal and expected outcome.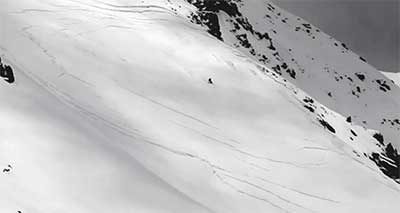 Greg Hill and his 5 rules starts with a large avalanche
MSNBC does a very simplified "How to escape an avalanche" feature
Andrea Binning in BC, the slide that made the cover of Staying Alive In Avalanche Terrain by Bruce Tremper.
Eric Frigon, ski cutting a soft slab in Calamity couloir on Lipallian (South aspect), Alberta, Canada.
Sledders in Revelstoke, 2015 season
Nick Dorotik ends up on top after setting off a small slab in Colorado somewhere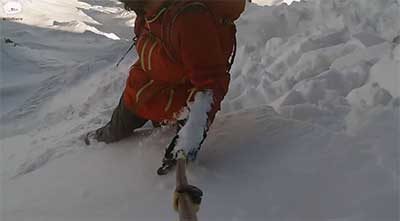 Snowboarder cutting a slope at 3300m on Deda-Ena (Gudauri, Georgia) on 19.11.2016
Travis Rice broke a few bones in this big slide while filming The Fourth Phase