End of the season wrap up. As far as avalanche safety is concerned it seems to have been a relatively good winter. Glad to report avalanche deaths in the Alps were substantially lower (61+) compared to the previous season (137+). US (27) and Canadian (16) winter was average in that statistic however with 0 (skier) fatalities in Colorado. That apparently hasn't happened in a long time. Or as Karl Birkenland of National Avalanche Center points out: U.S. Avalanche Deaths Remain Steady in Past 22 Years Despite Explosion in Backcountry Use.
Assuming a conservative estimate of use increasing 8 times and combining it with our flat fatality trend means our fatality rate (avalanche fatalities per backcountry user day) has dropped dramatically. In fact, this suggests that our fatality rate has dropped by at least a factor of 8 (and probably more) over the past 22 years.
To the best of my knowledge there have been 0 fatalities in Slovenia this winter but that's far less uncommon (despite the same type of increase in backcountry use experienced elsewhere). But more importantly for Slovenia, end of the season was also the start for the new and improved avalanche bulletin. And there's some more exciting things coming out in the next few years.
Moving on to the videos collected since February: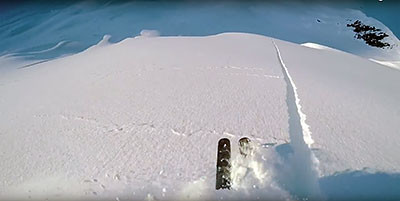 Tanner Hall, setting off more than a few avalanches in this video
A relatively small, low consequence slide in Ischgl, Austria, March 2016
Skier triggered Storm Slab avalanche. 1st Creek, Colorado, March 25 2016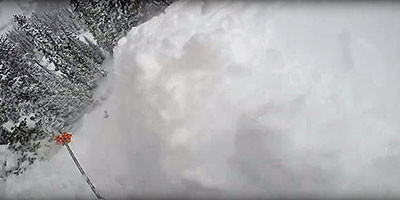 Austin Porzak getting swept over a cliff. Screenshot at the moment he's still hanging on to a tree. East Vail, Colorado, March 2016.
2 skiers caught in a large soft slab avalanche in the Vail/Summit zone, Colorado, March 19 2016.
Spring conditions and a wet slab on Mt. Lindsey, April 13 2016
BD/Pieps Jetforce airbag release in Niseko, Japan
TGR – Sammy C project in BC
Snowmobile section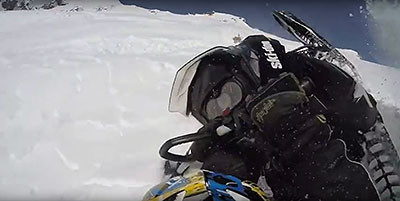 Snowmobiling near Golden, British Columbia, March 13 2016
Another snowmobile sidecutting, Valemount, January 23 2016
Snowmobiler not riding fast enough even with ample warning time.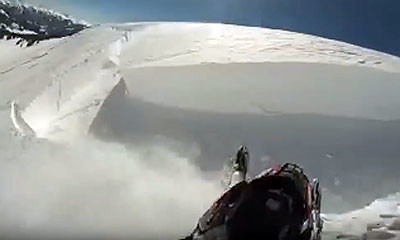 Not really the kind of cliff drop he was expecting, Vail pass on snowmobile
Slightly older videos I haven't seen yet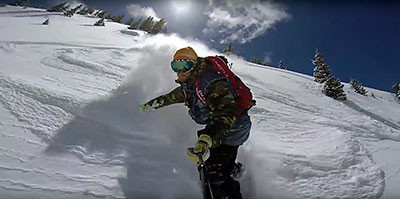 Hunter Schleper out-runs an avalanche on his snowboard, 2014
ABS promo with Géraldine Fasnacht
EPIC TV – It Takes Two to Telemark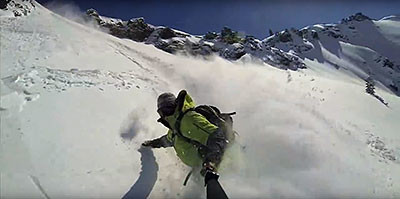 Snowboarder, unknown location, March 2013