Just some defensive ski cutting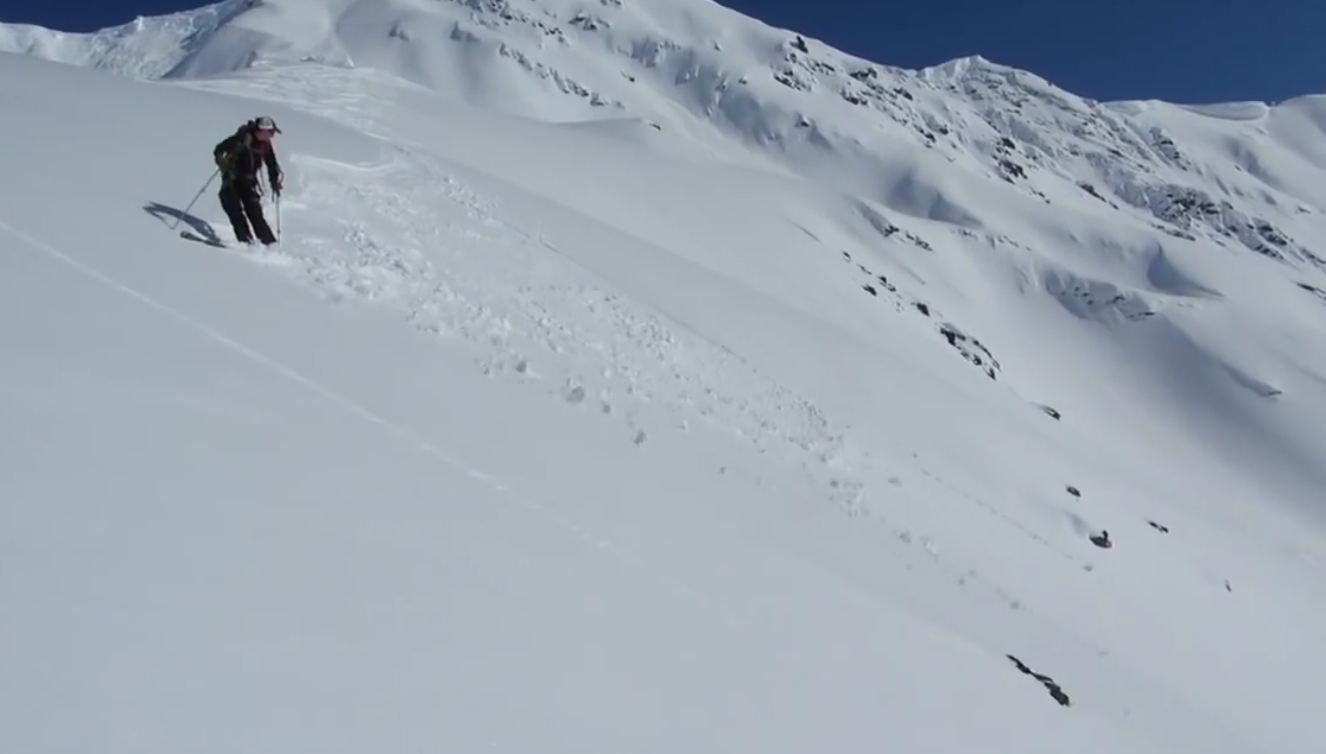 Tanner Hall hugging the wall to stay out of the slide
Sliding in the wet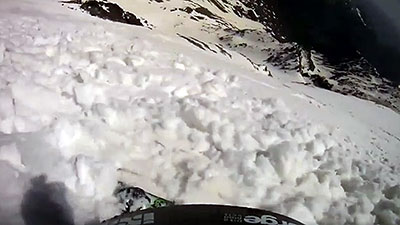 Sluff management demo
Sluff management gone wrong with a scary cliff drop as a result. Quite literally in the middle of nowhere – Kuril islands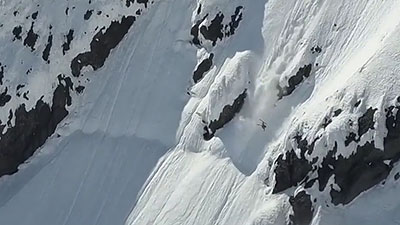 Small windslab cut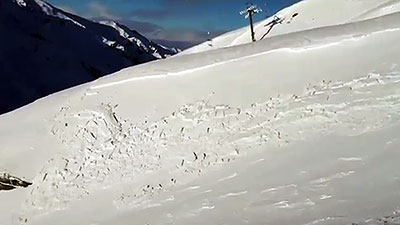 When you're unaware there's slough chasing you… Mt. Hood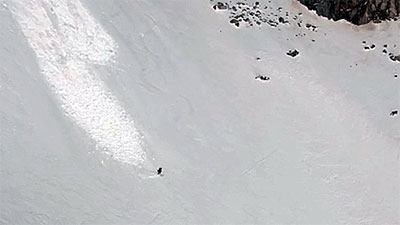 The Bearded Splitboarder account of a wet slab slide in Vasquez gulch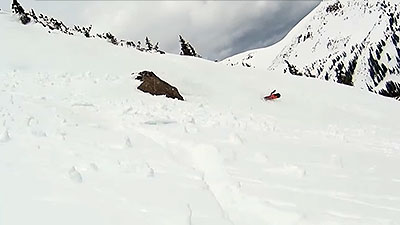 Vladimir Jovanovski in Popova Šapka in Macedonia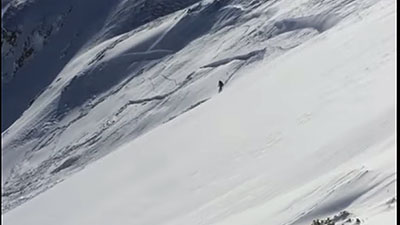 A proper clusterfuck in Les Trois Vallees but a happy ending.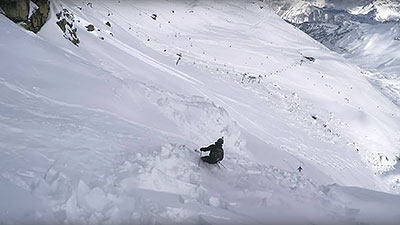 Alfons Garcia manages to get out of the way in time on Baqueira Beret in Val d'Aran, Spain
Contrary to popular belief, Ukraine isn't all flat. It has mountains and skier triggered avalanches like this one on Gendarme @ Dragobrat ski resort.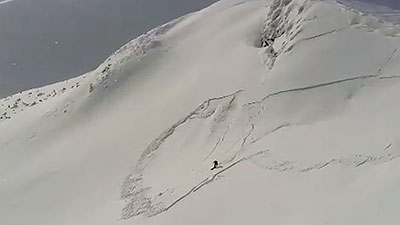 Intentionally skier-triggered avalanche near Eiseman Hut, Colorado, Jan.23rd 18
Large avalanche goes over an open ski piste hitting one skier
POV from Meribel, 3 Vallees sometime last year probably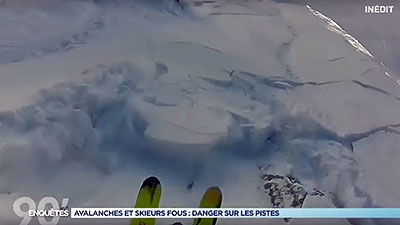 Xavier De Le Rue escaping at speed to an island of safety as a slab cracks underneath him in Verbier
Guy gets lucky arresting on a spine as everything around him slides in Tetnuldi, Georgia.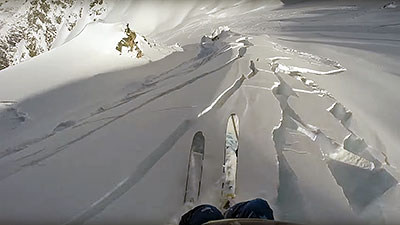 Thomas Kray rides what is clearly avalanche terrain (Gazex clearly in view) and manages to deploy the airbag on his second attempt to stay on top @ Petit Balme in Tignes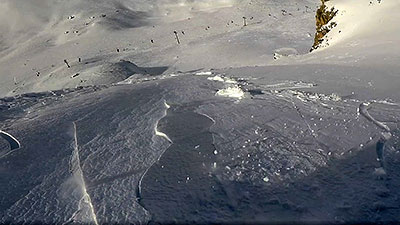 Leo Taillefer setting them off all over the place in this compilation from Val D'Isere
Greg Weaver narrates what happened a decade ago on Sonora Pass
Talk about remote triggering… Gulmarg, Kashmir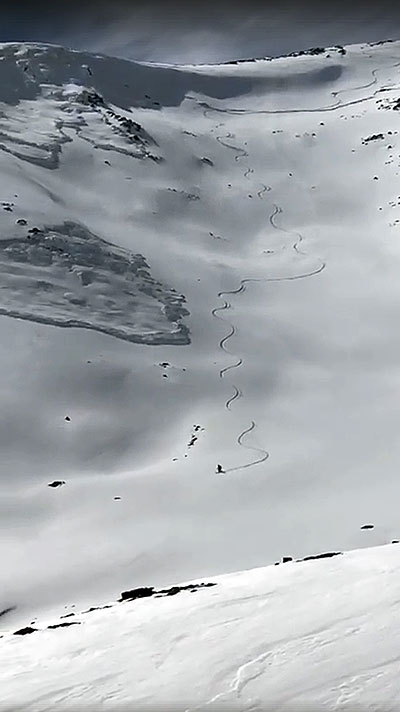 UPDATE 16.4.2018
James Heim riding a spine in Alaska when everything around him dissolves
Florent Demaere cutting a slab on a traverse above Valle Blanche
Snowboarder oblivious to the mass of snow behind him
Airbag deployment above some sparse trees, guy manages to grab a branch and not get broken up in Czech Jeseniky Mountains
Leirdalen Norway in early April, not the ideal result when testing a slope.
UPDATE 9.5.2018
Richard Permin filming with MSP somehow outruns a collapsing spine
UPDATE 16.5.2018
Dash Longe in the Tetons. Found via the Guardian article on PTSD following avalanche accidents.