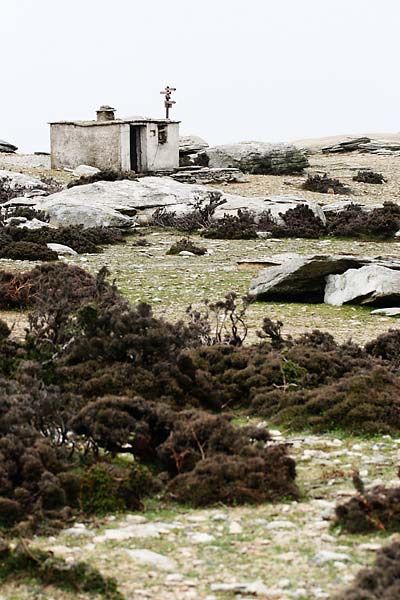 a hut & signpost on Ammoudia plateau
I uploaded a few photos to the gallery to give you a quick taste of Ikaria. We're a bit restricted in our net traffic because the bandwidth limit for the month was exceeded already (no, I didn't download any movies) :) so this is probably all you get for the next week or so.
I've been walking around quite a bit in the past few days (except when it was raining hard all day on saturday) just getting to know the area around Raches and searching for otters (or otter poo, whichever comes first) but that's a story for some other time :) So far it's been great and the area is quite simply amazing. I never imagined there'd be so much water on a greek island. There's water flowing everywhere! :) It's a shame that most streams and rivers will probably dry out in a few weeks or months.
That's all for now…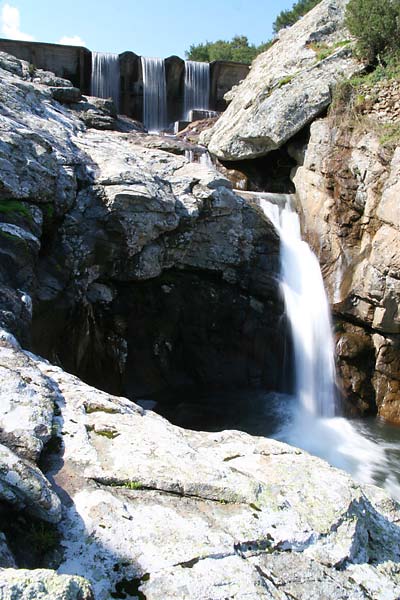 Kastanies reservoir, photo copyright: Archipelagos/Jernej Burkeljca