Getting closer to the end of the season and this avalanche video collection keeps growing.
Some sliding snow in a post on South Coast Backcountry Touring group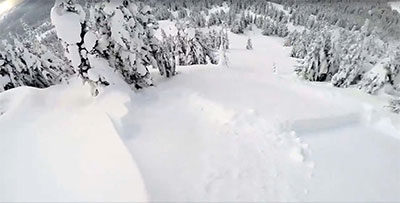 Michalchuck brothers get into trouble on Rogers pass when a party above them triggers a slide. Interview available at biglines.com
Wet slab avalanche on low angle terrain at Rose Knob Peak, NV
Max Cohen around Bridger, Montana. Some scary near misses.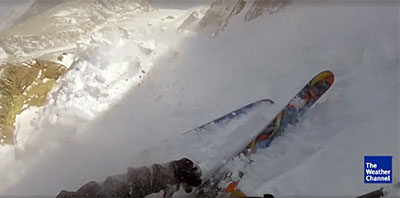 Xavier de le Rue avoiding a very similar outcome in a very similar situation
And another similar lucky ride for someone in Nendaz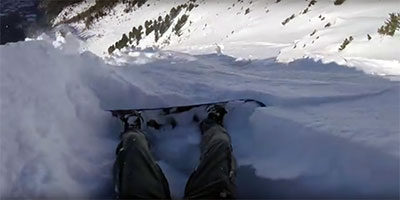 Chic Chocs avalanche caught on drone camera
It can be funny when it's innocent like this in Val Thorens on March 29th 2010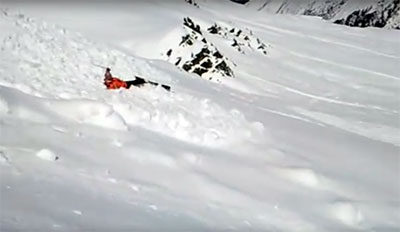 Small slab, March 7th on Sella Nevea
Guillaume Anton bouncing off some trees at La Plagne but never losing his selfie stick or the framing…deserves an Oscar for cinematography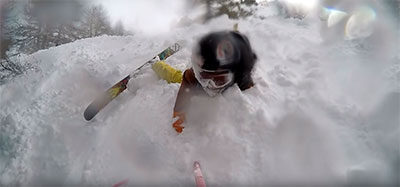 Can't really see much but apparently an Alpride pack was triggered, March 10th on Tauplitz
Father and son get caught in a slow moving slide, both end up on top. Somewhere in Trentino.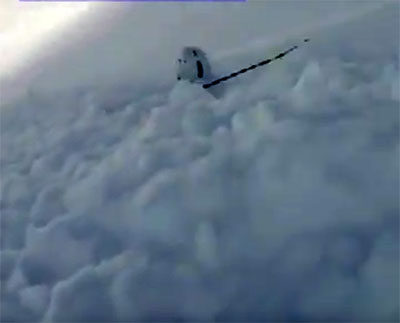 Surprise hit from the left, January 5th 2015, Königstal
Washed over a 15m cliff at Whistler on March 9th, maybe the airbag softened the landing?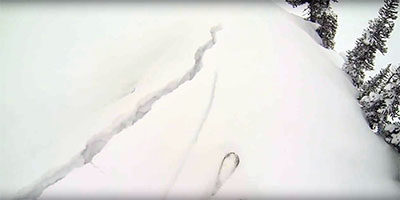 Scenes of the avalanche that hit a blue run in Tignes. Nobody seriously injured. Second video found by David @ PisteHors and a third view here.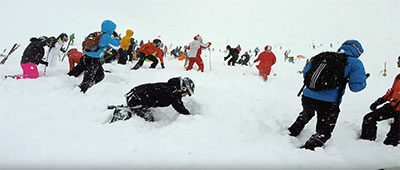 Norbert Salva diving into the bushes to avoid the avalanche on Chopok in Slovakia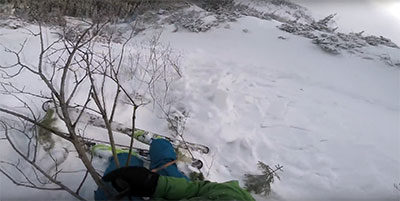 LATEST UPDATE: May 12th
Reine Barkered at FWT Haines Alaska gets out of a slide, shot on GoPro and from the heli cam.
BCA #unepicadventures video of effective radio communication during a small slide on Adam mountain with analysis and accident report.
Kilian Jornet releasing a wind slab in Romsdalen
Carson Pass slide on April 10th. An incident report is available on Sierra Avalanche site and of another nearby.
Snowboarder manages to get out of a small wind slab on Vasquez Peak, Colorado